Main Factory(SUS No.1 & No.2 factory)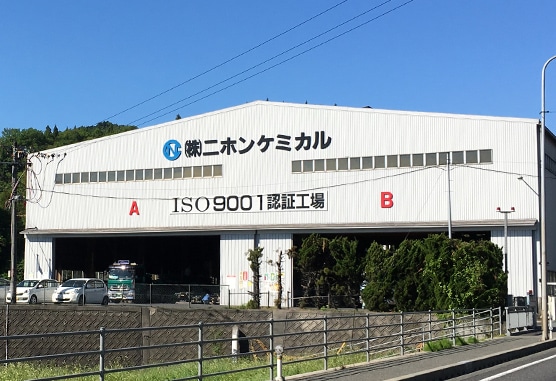 8827-1 Hongocho-minamigata, Mihara, Hiroshima Prefecture, 729-0413, Japan
MAPClick here for Google Map
TEL+81(0)848-86-6363
FAX+81(0)848-60-6059
ISO9001Certified Factory
There are two shot blasting lines in the factory that meet a variety of customer requests. One is capable of blasting a large number of wide and long steel materials at one time and the other is capable of blasting from thin plates (2.3 mm and up) to large H-beams (up to 1,000 mm). In the factory, there is a specialized paint shop in which the application of various paints and coatings are possible, including primer coating, thick film paint and rust preventive coatings for finishing.
At the same time, 2 additional lines are in operation for shot peening of the inner surfaces of stainless steel boiler tubes for coal thermal power plants.
This is the main plant for customers in western Japan areas.
Land area
11,880 ㎡
Building area
5,817 ㎡ (Build. A, Build. B, SUS No.1, SUS No.2)
Paint shop building
Build. C: 390 ㎡
Cargo handling equipment
Overhead crane: 10t / 2 cranes, 7.5t / 1 crane, 4.8t / 5 cranes, 2.8t / 11 cranes
Gantry crane: 4.8t / 1 crane, 2.8t / 1 crane
Jib crane: 2.8t / 1 crane
Equipment
Shot blast and primer line: 2 lines
Build. A: 6t x 3,400W x 25,000L x 500H
Build. B: 2.3t x 2,440W x 25,000L x 900H
Build. C: Steel cutting equipment: 1 set, Paint equipment: 1 set
SUS inner pipe shot line: 3 lines
Product
PL, H, L, FB, pipes, stainless steel pipes
Production capacity
12,000t/month