Urayasu Factory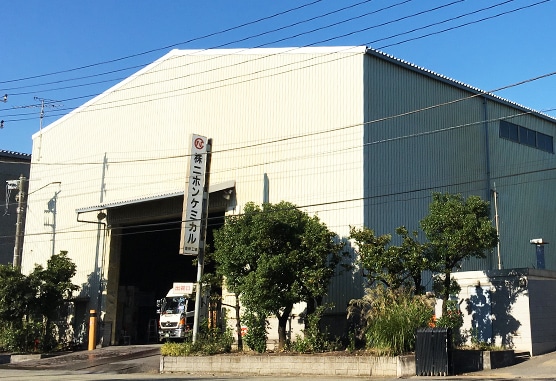 51 Minato, Urayasu, Chiba Prefecture, 279-0024, Japan (Urayasu No.2 Steel Industrial Complex)
MAPClick here for Google Map
TEL+81(0)47-390-7170
FAX+81(0)47-353-9575
ISO9001Certified Factory
From thin plates (2.3mm and up) to H-beams (up to 1,000mm), a variety of steel materials can be processed in this factory. It has a state-of-the-art shot blasting line equipped with auto frame masking equipment. In addition to automatic painting on the production line, a team of experienced craftsmen will perform thick film painting and rust prevention coating, flexibly meeting customers' requests, including small lots with short delivery lead-times.
At the processing center, if customers provide us with their drawings, we can conduct integrated production from material arrangement, shot priming on to cutting. The flat steel and mold steel 6-axis robotic cutting system (automatic marking and cutting) installed in this factory can achieve highly accurate cutting. We have sufficient experience in providing products and services for the shipbuilding, bridge construction and civil engineering industries.
Together with the Second Urayasu factory, this factory covers eastern Japan, mainly the Kanto region.
Land area
4,300 ㎡
Building area
2,300 ㎡
Storage yard
1,650 ㎡
Cargo handling equipment
Overhead crane: 5t / 2 cranes, 2.8t / 3 cranes
Gantry crane: 5t / 1 crane, 2.8t / 1 crane
Equipment
Shot blast and primer line: 1 line
2.3t x 2,500W x 20,000L x 900H
Product
PL, H, L, FB, pipes
Production capacity
3,000t/month