Second Main Factory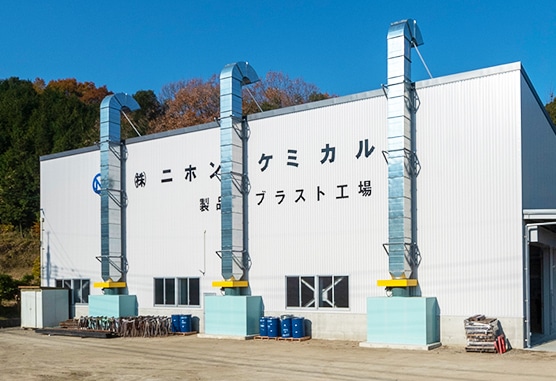 11326 Aza-takenoshita, Hongocho-minamigata, Mihara, Hiroshima Prefecture, 729-0413, Japan
MAPClick here for Google Map
TEL+81(0)848-86-6363
FAX+81(0)848-60-6059
This factory that specializes in product blasting was completed in December, 2019.
This factory is capable handling large products after can making (6 m (W) x 13.5 m (L) x 5.5 m (H) and 10 t (weight) at maximum). In collaboration with the main factory, in this factory integrated processing from blasting using grids to finishing painting is possible.
The factory is located approximately 2 km to the west of the main factory.
Land area
1,948 ㎡
Paint shop building
500 ㎡
Cargo handling equipment
Overhead crane: 4.8t / 2 cranes
Blasting dolly: 10.0t / 1 dolly
Equipment
Grid blasting chamber
Painting booth
6,000W x 13,500L x 5,500H
Product
A variety of steel materials, canning products
Production capacity
200t/month